ABOUT US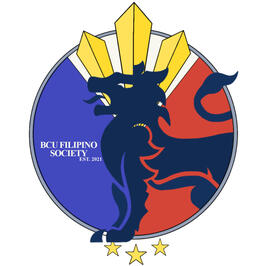 'Musta mga tropa?
Welcome to the BCU Filipino Society dashboard.
Here you can visit all of our socials and links with just one click!We are a society of individuals from various backgrounds, embracing the beautiful culture of the PHILIPPINES. Having just been established in 2021, we are a community that are all about vibes and energy.WHAT TO EXPECT1. Events
From virtual hangouts to casual gatherings to bigger collaborative events, there is no end to our vision2. Community
...Is what this society is all about. We aim to bridge the gap between freshers and older years within and even beyond the society.3. Connection
We have a lot of connections and opportunities to develop valuable experience for your CV within and outside of the society. We challenge you to be a part of the vision!MEET OUR COMMITTEEPresident: Jeanne L
Vice President: Joshua M
Secretary: Mary Myka D
Treasurer: Rexter C
Social Secretary: Ellice S + Kris D
Inclusion Officer: Christian A
Media Officer: Joakim J
Freshers Representative: Anna NGot questions?
Send us a DM on IG @bcufilsoc to connect with us!